We export world wide including UK USA NZ EUROPE AUSTRALIA


Japan Campers are the largest direct exporter of Japanese campers and motorhomes to customers worldwide. We have all the models at great prices both 2wd and 4wd versions with either diesel or petrol. Please visit our website regularly for updates. No one sells at better prices than Japan campers. If we don't have what you're looking for at the price you want then it doesn't exist. We export to all countries. Please check back often as this website is updated on a regular basis. If what you are looking for is not here then contact us as we have over 120 units in stock or can find what you are looking for in your budget range. We can Turbo any of these units *.60% increase in power and economy.
4wd Toyota Camroad Zill models available contact us now about these go anywhere midsize motorhomes
Isuzu Elf 6 Metre Turbo deisel white leather interior rear beds. Stock# turboelf
For enquiry on this unit and more information click HERE
Turbo deisel 4wd Toyota Camroad Zill - Contact us now about these go anywhere midsize motorhomes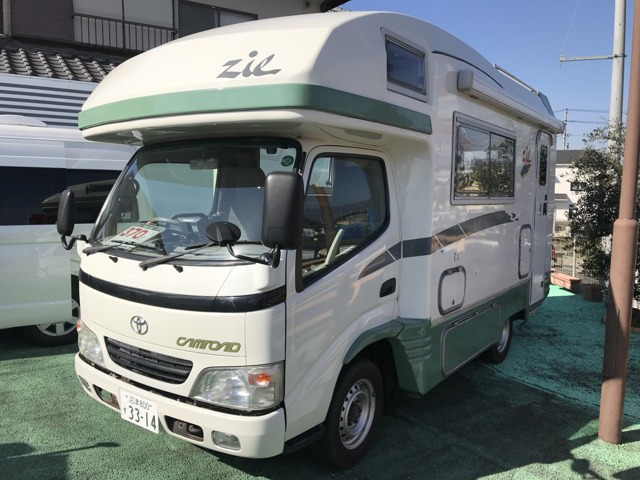 Isuzu NPR66 Stock # 4.3ox
Isuzu Elf outback express model. Fuel injected diesel. auto
lots of storage inside and external hws. Adjustable steering for height and length automatic engine
brake for steep hills,saves brake wear. lounge and dinette become beds two way facing dinette
seats.
Sink Stove 3 way Refrigerator auto Heater Twin Sub Battery travel Charging large Solar panel
Inverter Roof rack ladder backing camera with monitor gps tv awning twin aircon one owner
Awning Area Digi Antenna Back Camera Length 500 cm Width 211 cm Height 319 cm sleeps 4 . weight 3050 capacity Dual rear wheels bathroom shower power windows central locking. Can drive on car license.
New arrival 4wd diesel auto 6 metre rear beds sleeps up to 8
SUPER POWERFUL 4WD ISUZU REAR BED/LOUNGE 5 LITRE LITRE DIESEL Stock# VEGA2003 4wd
Click on photo for full-size images.
Click HERE for enquiry Click HERE for more photos
AUSTRALIA
Brisbane 07 3040 6608
Copyright© Japan rv,s
Exporting since 2000
We export world wide including UK USA NZ EUROPE SOUTH AMERICA AND AUSTRALIA
*Turbo charging at a nominal charge .